Welcome to Frontier Funding LLC
Did You Know?
At Frontier Funding LLC buying a vehicle has never been easier!
GET PREAPPROVED UPFRONT
ALL CARS COME WITH WARRANTY
FREE HISTORY REPORT
NO MONEY OUT OF POCKET
BANKRUPTCY WELCOME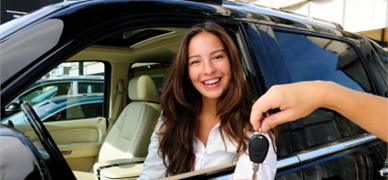 THE ENTIRE LOAN PROCESS CAN BE HANDLED OVER THE PHONE WITHIN 15 MINUTES
We want open communication and trust with you to assist and expedite the buying process. We are here to help you with rebuilding your credit. Let us be the first to say," We specialize in auto loans for consumers who have filed bankruptcy" If you do not see the car your looking for on the web site do not worry. Give us a call to see what is on the way or if you have a special request.
Thank you to all of those who helped me get into my car without any time or hassle. Such an easy process and they jump through hoops for you so you don't have to.!!
Monique - Houston, TX
Oh my goodness. I can't say enough about Mark and the guys at Frontier Funding. I bought my car last night, and after a few test drives, of several cars (my indecision), I picked the perfect car for me. They were so patient and wanted to make sure that I not only left with the car that I wanted, but at the payment that I wanted. It was by far the easiest car buying process of my life! They are so professional and I would highly recommend them to all of my friends and family!
Nikki A. - Missouri City, TX 77459
My car had broken down and needed a lot of money to repair it. I called my attorney and they referred me to Frontier Funding. They got me approved pretty quickly, so I contacted the Trustee's office and asked what I needed to do about getting a car. To my surprise, they knew who I getting my new Sonata from, and that made me happy. Very quick and professional, and I will be doing business with Frontier Funding again! Eric B.
Eric B.