Welcome to Frontier Funding LLC
Did You Know?
At Frontier Funding LLC buying a vehicle has never been easier!
GET PREAPPROVED UPFRONT
ALL CARS COME WITH WARRANTY
FREE HISTORY REPORT
NO MONEY OUT OF POCKET
BANKRUPTCY WELCOME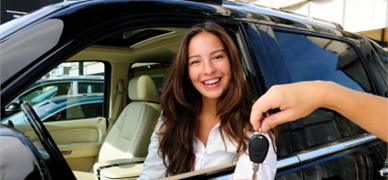 THE ENTIRE LOAN PROCESS CAN BE HANDLED OVER THE PHONE WITHIN 15 MINUTES
We want open communication and trust with you to assist and expedite the buying process. We are here to help you with rebuilding your credit. Let us be the first to say," We specialize in auto loans for consumers who have filed bankruptcy" If you do not see the car your looking for on the web site do not worry. Give us a call to see what is on the way or if you have a special request.
I've just purchased A new vehicle with Frontier Funding. At first I was a little skeptical. But my Attorney Martin P. and his team at Acosta Law Firm referred me. My engine had went out and I didn't have the funds to take it to have it towed then get a diagnosis and then have it fixed with a presumption of this is whats wrong. I'm a single father of three teenage daughters and one son. And the fact that i'm currently in the rebuilding process through bankruptcy. I met Tyler Wigley. He explained how the program and the bank helps people rebuild credit. When I met him it felt like I known him for a while. In other words I was very comfortable didn't feel pressured. For the amount that I was approved for he gave me FIVE keys to five different VEHICLES! After leading me to the inventory of life. He Insured me that the process would take no longer than five minutes when i was ready. Boy was he right! The only thing that took too long was me test driving all of the vehicles. He didnt stand over me or anything. He gave me all of the freedom and time I needed. His exact words were take your time, when you have decided on what car you would like. Just drive into the visitor parking lot and come back to the office, And will we be ready to rock and roll. He gave me a suggestion but only an option but nothing pressured. To be honest they were ALL great choices latest model cars with SUPER low miles. The cars looked brand new. They all drove great! But my choice was based on room and gas. I totally dig my new purchase and cant keep my eyes off of it. After i ed my vehicle he was right i was out of there, quick. I highly recommend Frontier Funding they will greet you very warm and comfortable. These guys are their to help you and will take their time with you. Until you are satisfied. Trust me when I tell you they are very ive of their inventory and they will not take anything less like some car dealerships. They don't stock junk cars I promise you that. And you will leave in the latest model car with low miles that they have. Thank you Tyler W.
Brodrick T - Houston
Frontier Funding.. What can I say?? They are AWESOME!! The easiest car buying experience that I ever had. Tyler and Mark are GREAT!! They answered all my thousand and one questions, never gave me one second of attitude or annoyance, they were very professional. No pressure ( like other car lots), calm atmosphere, quick process. Being in the financial situation I was in, I did not think that I would be able to get a decent car let alone a newer model car with low miles and still under the original bumper to bumper warranty! Frontier funding is a win win all the way around, if you are in a financial situation and do not know what to do call Frontier Funding and speak with Tyler and Mark!!!! Thanks guys!!!
Tiffinny - Houston, Tx
Oh my goodness. I can't say enough about Mark and the guys at Frontier Funding. I bought my car last night, and after a few test drives, of several cars (my indecision), I picked the perfect car for me. They were so patient and wanted to make sure that I not only left with the car that I wanted, but at the payment that I wanted. It was by far the easiest car buying process of my life! They are so professional and I would highly recommend them to all of my friends and family!
Nikki A. - Missouri City, TX 77459