Welcome to Frontier Funding LLC
Did You Know?
At Frontier Funding LLC buying a vehicle has never been easier!
GET PREAPPROVED UPFRONT
ALL CARS COME WITH WARRANTY
FREE HISTORY REPORT
NO MONEY OUT OF POCKET
BANKRUPTCY WELCOME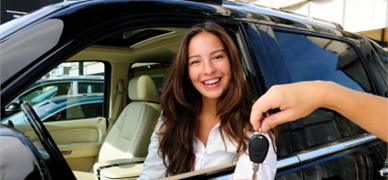 THE ENTIRE LOAN PROCESS CAN BE HANDLED OVER THE PHONE WITHIN 15 MINUTES
We want open communication and trust with you to assist and expedite the buying process. We are here to help you with rebuilding your credit. Let us be the first to say," We specialize in auto loans for consumers who have filed bankruptcy" If you do not see the car your looking for on the web site do not worry. Give us a call to see what is on the way or if you have a special request.
It was a great experience. Tyler, my salesman, was so helpful and informative.
Regina Williams - Houston, Texas
I was very blessed to be introduced to Frontier Funding. My lawyer told me to contact them and I am so overjoyed that I did. The process was the best I have ever experienced, they were very professional and very polite. I went there to turn in paperwork and walked out with a car, I was so overwhelmed with happiness, all I could do was cry. What a great company, I will always recommend Frontier Funding.
Demetria R. - Houston, Texas
I received a letter in the mail - presumably an advertisement from Frontier Funding, LLC. I called the number on the flyer and Tyler answered the phone. I explained my situation and he took my information. He said he would call me back in an hour or so. He did. He said that he had me approved through one of his lenders and took down the information regarding the kind if vehicle I was interested in. He sent me some pictures of a vehicle and then asked me if I liked it. I told him I wanted a darker color so he then told me, "We will go buy one." I was like, what? He called a couple of days later informing me that it had been purchased and it could take five to seven days to arrive. Once the vehicle arrived my wife and I went over and picked it up. The total time in the office signing the paperwork and test driving took a little over an hour. It took a while for the loan to be funded - agonizing for me but Mark and Tyler assured me that all would be well and it was! They did exactly what they said they would do. Car buying should be this easy everywhere. Don't hesitate to give them a call! It is well worth it.
Dwaine and Amanda - La Porte, TX